Birdwatching and Photography in Peninsular Malaysia
Peninsular Malaysia is a great choice for birdwatchers and anyone that enjoys taking photographs of birds and primates. Read the testimonials. Join my trips.

I am truly grateful to all bird watchers and photographers that have hired me as their bird guide and I repay that trust with my very best service in the field. Read some of the testimonials below.

Be amazed by the sheer diversity of beautiful birds, and primates, take photographs and videos. Observe these amazing wildlife in the wild. Join me to explore Kuala Lumpur, Kuala Selangor, Fraser's Hill, Taman Negara, Krau Wildlife Reserve and many more places throughout Peninsular Malaysia. There are over 700 species recorded in the country - more than 600 species in Peninsular Malaysia alone while Sabah & Sarawak recorded over 580 species.
WHERE TO WATCH BIRDS IN MALAYSIA? WHAT CAN I OFFER?

ROGER
(NORTH CAROLINA, USA)
"I was impressed by your focus on customer service. It appeared that customer service comes naturally to you. Your attention for details was amazing. Within that short span of time, I could watch and photograph a number of species of birds and monkeys. Before coming to Malaysia, I had never photographed sunbirds. With you on my side, I felt that photographing such a fast species became easier. Thanks for all your help. Keep in touch."
"I have tremendous respect for your knowledge, enthusiasm and tireless effort to find the birds. In addition you are a wonderful person, I very much enjoyed our time together over and above the birding. I wish you great success, I would highly recommend persons make use of your services and I hope to do the same again myself. I do hope I get a chance to return and I will definitely arrange some time with you."
"Thank you for an outstanding bird/butterfly watching and nature photography. Your knowledge of birds was excellent, and I greatly appreciate your attention to the smallest details of the trip. I also appreciate your enthusiasm around natural history in general. My favorite was the Sunda Colugo (flying lemur) - I never knew such an animal existed, and this supposedly noctural creature was delightfully active for us."
TOP NOTCH SUPPORT AND FRIENDLY SERVICE
My guests have said it all. I look forward to guide you in your upcoming birding and photography adventure in Malaysia. Feel free to list out all your requirement for your trip and I shall make arrangement accordingly. Contact me today!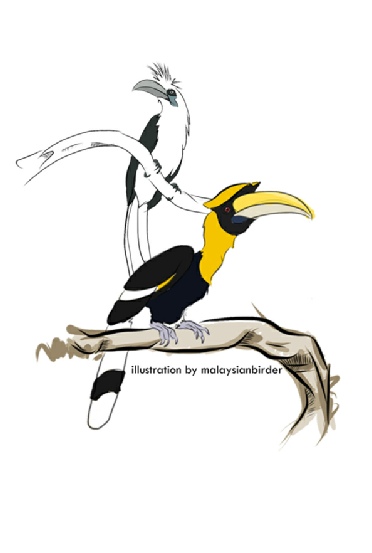 WATCH VIDEOS ON YOUTUBE CHANNEL
Over the years, I have been taking photographs and videos using various equipment. I have managed to compile some of them and uploaded it onto my YOUTUBE channel to share with anyone that enjoys birds and wildlife.

An exciting and wonderful wildlife trip awaits you in Malaysia. I would like to invite you over to Malaysia to explore and look for birds and primates with me. I am sure you will have a great time here.
EXPLORE THE NATURE WITH ME!

l think you will agree that these are indeed some of the best looking birds in Malaysia!



I would love to hear from you! Fill up the form below or you may also send text messages via "Whatsapp" to +60183632738 or drop me an email at nature2pixel@gmail.com.




© All rights reserved - nature2pixel by malaysianbirder
Photos, videos and illustration by malaysianbirder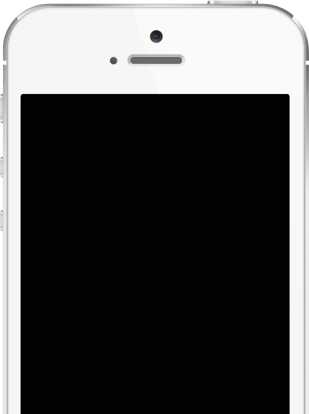 JOHAN & LAURETTE
(SOUTH AFRICA / AUSTRALIA)
ROB & ANN
(KENTON ON SEA, SOUTH AFRICA)
"We had a great time. Thanks for your organizational skills - the whole trip was seamless from our pickup at the airport to the return to KL. I had 100 lifers including some great birds like Rhinoceros Hornbill, Red-bearded Bee-eater, Brown Wood Owl, 5 species of Trogons, and 5 species of Broadbills."
"We enjoyed every minute of our trip with you. Not only was your organisational skills superb but your field knowledge was also excellent. The effort you have put into our trip was noticed and we appreciated your support and assistance. We will most certainly recommend you as a guide and when we are back in Malaysia will certainly make use of your services again. Keep on laughing. "
"On June 22, 2011 my wife and I went birding with Weng Chun at Fraser's Hill (Bukit Fraser) and environs near Kuala Lumpur in Malaysia. We had a great birding experience and between my wife and I compiled a list of 48 species, including 36 lifers. Weng Chun was a great companion, an excellent birder and is fully proficient in the English language and we have no hesitation in recommending him to anyone planning to do birding in the area."
KEN & STEPHANIE
(SOUTH AFRICA)
FRANCINE & PIERRE
(CANADA)
"I met up with Weng Chun, a bird guide out of KL, I'd recommend anyone who wants a guide for their time in Malaysia to get in touch with him. We went to a nice forested area just out of KL (after a really nice Roti Canai at a roadside stall) and connected with some great birds including 3 Black-thighed Falconets, Black-and-Yellow Broabill, Banded Kingfisher, Orange-bellied Flowerpecker etc"
"Many thanks Weng Chun for the photos. We take home happy memories of our trip with you. Ken will be putting his pix on his website. It usually takes a few weeks after a long trip like this. Your planning and organisation was great and much appreciated.
Best wishes from us both."
"We were truly delighted and satisfied with his services. We have had guides in several countries over the years and Weng Chun takes 1st prize.
In addition to being a very prudent and careful driver he was competent, caring , patient and attentive. We had a really pleasant time in his company."
RAYMOND & JANET
(HONG KONG)
ANDREW & JENNY
(HONG KONG)
""We were very blessed to have Weng Chun with us in our Malaysia trip lately. He managed the logistics between all bird sites and hotels well. During the trip, he showed us his broad knowledge in birds thoroughly. He knows well where the birds habitat. He can simply identify birds by their sounds. He can search and point out to us very quick. It's an excellent experience to follow Weng Chun. If you are looking for an expert guide for birds watching or photography, we highly recommend Weng Chun to you."
"Weng Chun is absolutely amazing at spotting (both by ear and sight) & locating the birds. He can drive (safely)as well as hear the birds call and stop the car to find the birds where situation is possible. On the way of our tour, we kept senting some of the bird's photos to our family to share our findings, and all our family members were amaze by the beauty of the birds. Really thank you Weng Chun to show us the nature beauty of Malaysia !!!!! THANK YOU!!!!!!"
"Just a quick note to thank you for your guiding and the rest. We both enjoyed the experience very much. I managed 20 lifers so very good in just 36 hours! There was quite a crossover with the birds in the Thailand mountains when I checked my list. Still great to see them again though."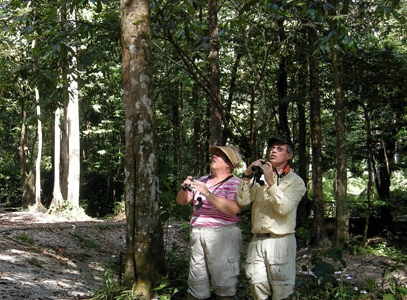 ED & SUE
(MASSACHUSETTS, USA)
"You can't go wrong with Cheong Weng Chun. He is knowledgeable, organized and passionate about birding and we thoroughly enjoyed our trip with him. Being avid birders, we wanted to spend some quality time in Malaysia birding. After much internet searching and advice from fellow birders, I found Weng Chun and our adventure began. Before we knew it we were off on what turned out to be a very successful five-day trip. All in all we identified 197 birds during our time with Weng Chun, greatly exceeding our expectations. And best of all we made a new friend. We heartily recommend visiting Malaysia and employing Weng Chun as your guide."

SIEWLIN
(MASSACHUSETTS, USA)
"I can say unequivocally that in a birding trip guided by Weng Chun, one is almost guaranteed to see a great diversity of birds of Malaysia. Weng Chun obviously has immense knowledge of the avifauna of Penisular Malaya. The itinerary he mapped out covered a diverse mix of habitats. At almost every one of these locations, I not only saw a great variety of representative species associated with the respective habitats I have Weng Chun's incredible birding skill to thank for. He has an almost uncanny ability in locating the birds he targets at any given habitat and is super fast as well in spotting, and scoping, the birds. Weng Chun's passion for birds is so acute that it is plainly infectious, he will comb through the entire forest just to get you that one more bird to go !"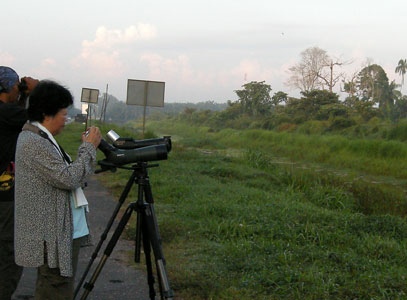 DAN & CATHY
(GERMANY / UNITED KINGDOM)
It was our first time in a tropical country and beforehand we had some doubts and worries. These, however, more or less disappeared when we arrived thanks to your marvellous organizational skills. You were great company to be with and were knowledgeable on a wide range of wildlife including butterflies (there are over 1100 species in Malaysia!), mammals and, of course, birds. You also speak English almost like a native Brit. Malaysia itself was fascinating, with some stunning wildlife and interesting culture. You really helped us to get the most out of our short stay and were absolutely flexible, enabling us at short notice to include the Selangor fireflies in our itinerary, for example. We have wonderful memories of our trip and would have no hesitation in using your services again in the future. Many thanks indeed and hopefully see you again sometime!!

ROGER
(SUNBURY VICTORIA, AUSTRALIA)
"My wife and I have just returned from a trip to Malaysia. Amongst many experiences was the day we spent birding with Weng Chun. Our original destination was Kuala Selangor, but in a phone call, Weng Chun expressed concerns about the smoke and smog affecting that area. We settled on Fraser's Hill. We departed KL with a massive thunderstorm ringing in our ears. Weng Chun drove conservatively, and with due consideration for the conditions. It was fine by the time we arrived at Fraser's Hill, and what a day we had. Weng Chun was enthusiastic, putting us on to many birds. We shared a "Lifer", with good views of three Malayan Hill Partridge. Weng Chun was great fun to be with, a conscientious guide, and I heartily reccommend him to anyone planning a trip to Malaysia."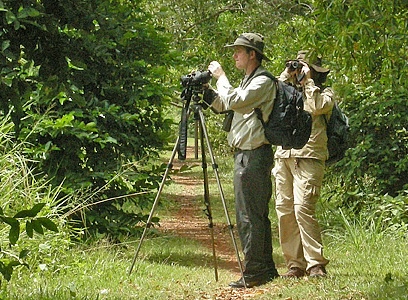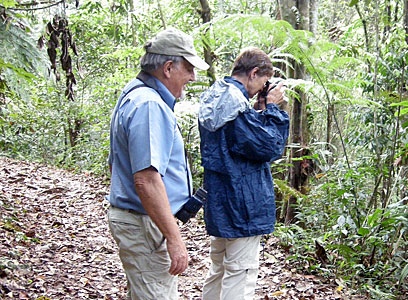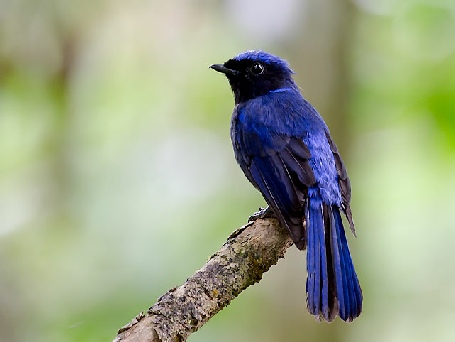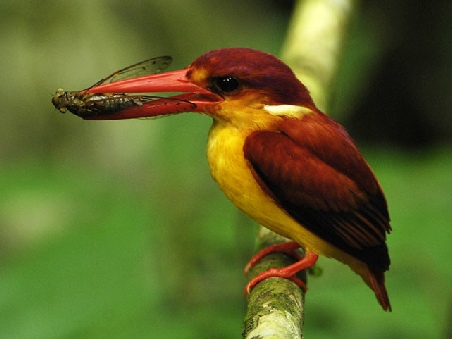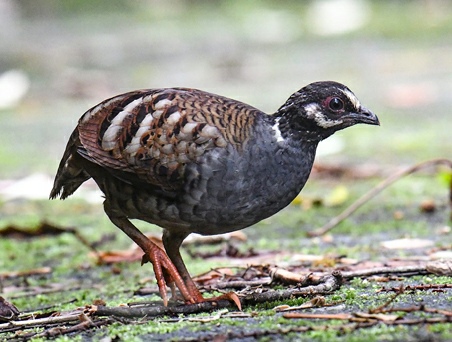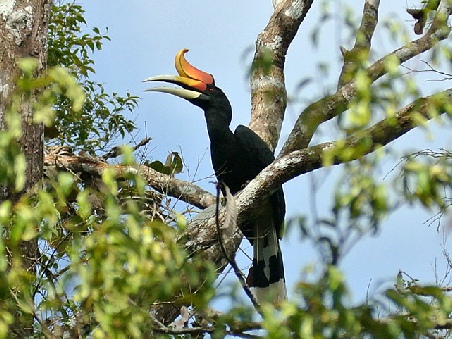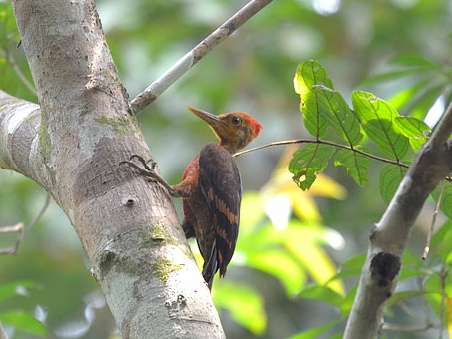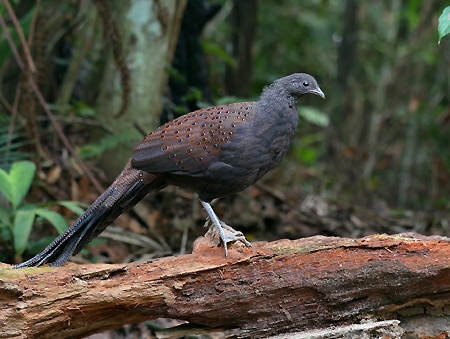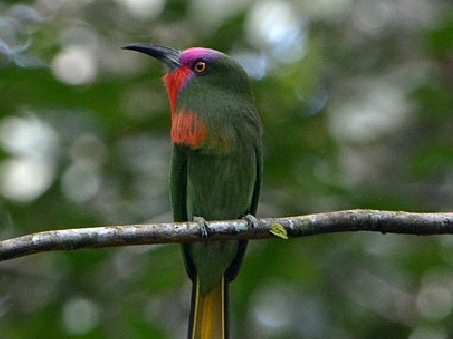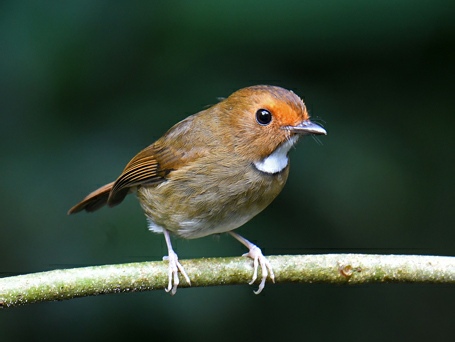 Form Builder
by

-
Privacy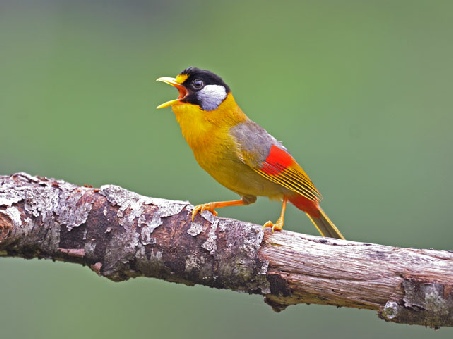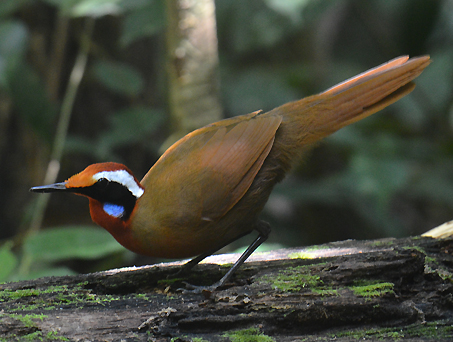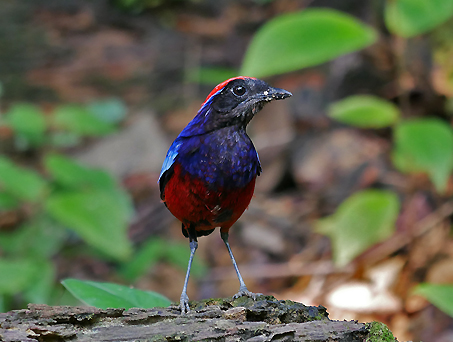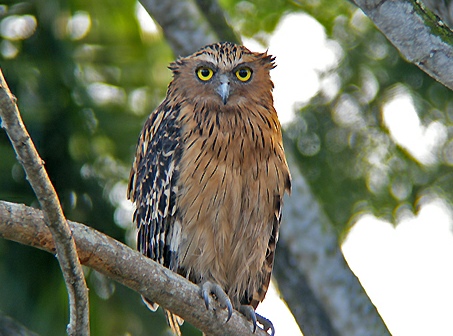 Mountain Peacock Pheasant
…and there are lots of butterflies and primates to be encountered during a typical adventure in Peninsular Malaysia.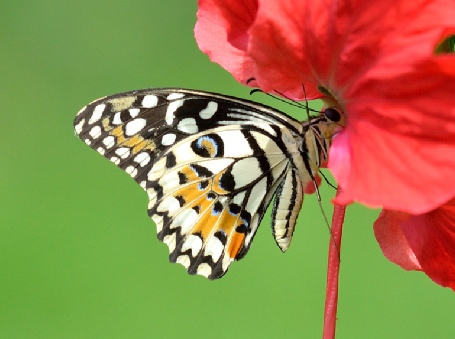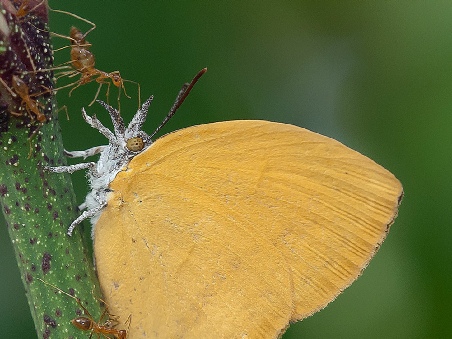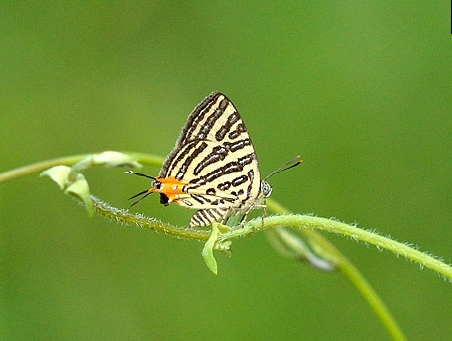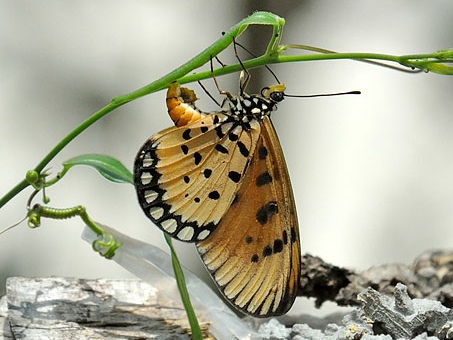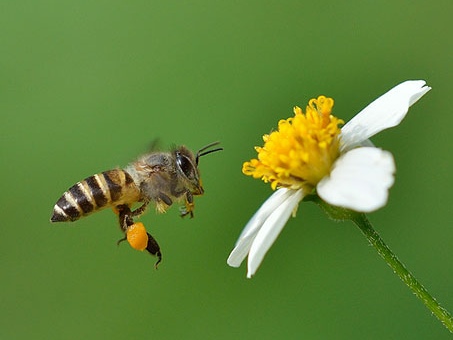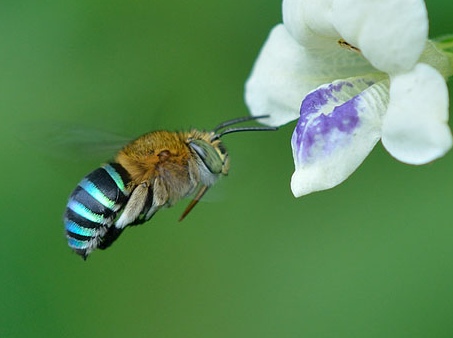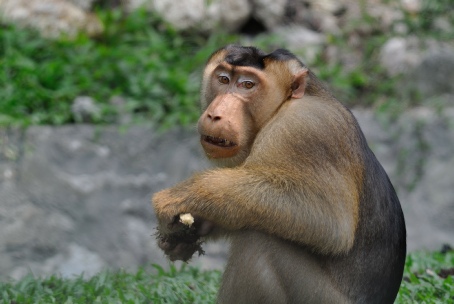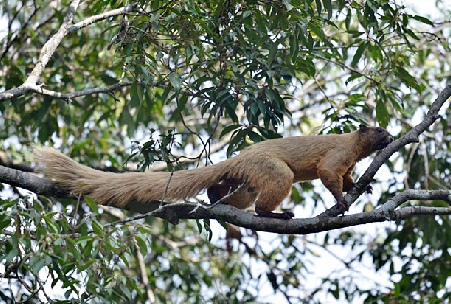 Cream-colored Giant Squirrel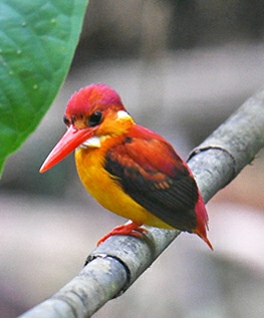 JOHN & BEVERLY
(UNITED KINGDOM)
"Decided to do a 7 day birding trip in Peninsular Malaysia, and found exactly what we wanted. During my communication with Weng Chun I found him to be efficient friendly and helpful and I looked forward to meeting him. We found him to be an exceptional guide. Our tour took us to different environments and habitats, always with an expectation of seeing new birds. He knew precisely where to look for them. His complete knowledge of the bird calls and ability to find the birds for us was outstanding. I feel he was able to adapt to our level of interest because as he found the birds he explained the identifying features- something we have not had before. The highlights for us were the 6 different species of hornbill, the broadbills, barbets, woodpeckers and kingfishers, not to mention a brown boobook which took some time to track down! Apart from being a great guide Weng Chun was an excellent driver and organiser and we had complete confidence in him. We had a wonderful week and highly recommend him. Thank you Weng Chun for an unforgettable week of birding."

GRAHAM & CHRISTINE
(UNITED KINGDOM)
"I arranged an 8 day birding trip with Weng Chun in June 2018. Weng Chun provided alternative itineraries and we decided to go with a tour that encompassed Kuala Selangor, Fraser's Hill, Taman Negara and Bukit Tinggi but in fact was much more as Weng incorporated stops between locations that gave us opportunities to see many more species. Weng Chun's enthusiasm and determination that we see as much as possible was brilliant. If one of us missed a bird he would persevere until we had both seen it. Accommodation was good throughout and he ensured we had water, rest breaks and meals throughout the trip. He would sort out the hotel check-ins, help with luggage and was a joy to spend time with, helping us get the most from the trip. We had early starts and night time excursions for owls and nightjars. I would not hesitate in recommending Weng Chun as a guide when visiting the Malaysian Peninsular."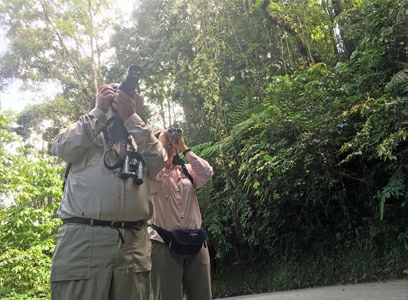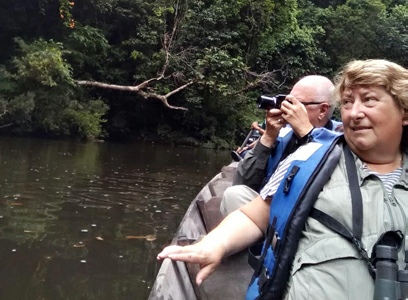 JY, JOAN, TIM & DON
(SINGAPORE)
"Thanks for being such a warm, easy-going and knowledgeble guide during our 3 days at Fraser's Hill! We wouldn't have had so many "ticks", laughter and memorable moments without you! Really respect your passion / enthusiasm and "never-say-give-up" spirit even though it's so tiring!! May you continue to love what you do and spread the enthusiasm to others too! Thanks once again, we had the time of owl life :D Your tour was sibia good!!"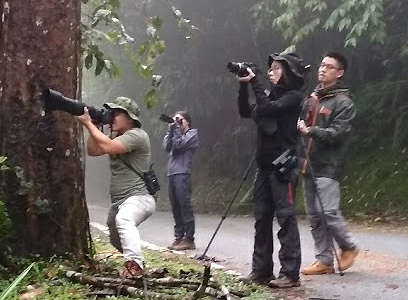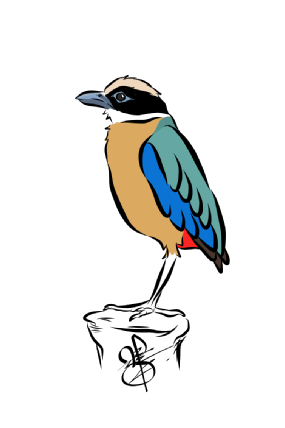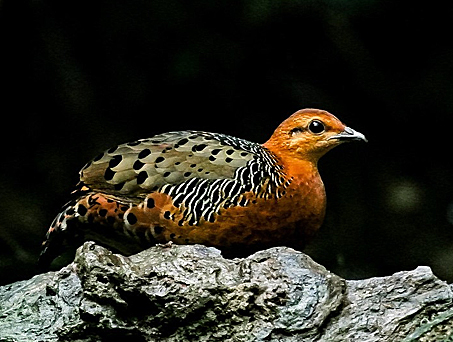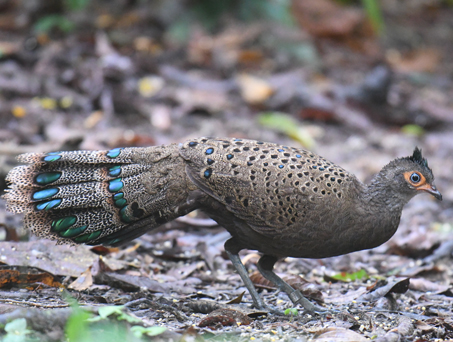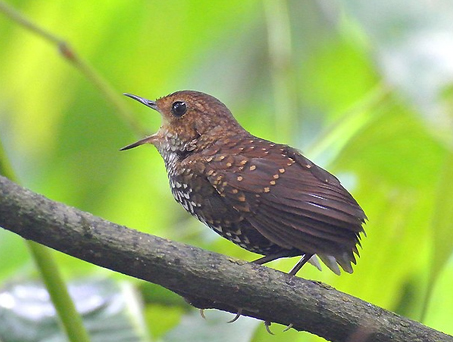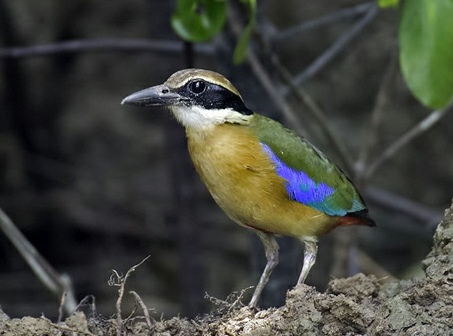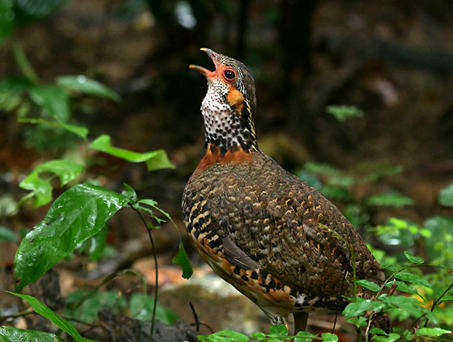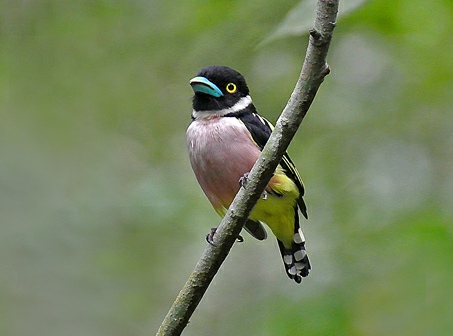 Chestnut-necklaced Partridge
Black-and-Yellow Broadbill

DOUG & MELISSA
(USA)
"We could not be more appreciative of nor ask for a better birding guide than Weng Chun. I tried for several months to reach him after reading many great reviews. I tried through Birding Pal site but it wasn't working correctly. I finally reached him though this site or Facebook and it was so worth the wait and effort. From our initial contact it went smoothly and he was very accommodating with planning and his recommendations were right on. His sense of humor was delightful and we had fun everywhere - whether driving, dining or birding. We always felt safe and well-cared for and our time with Weng Chun will be remembered. We did not have a specific list of birds to see - we just put ourselves in his keeping. Weng Chun knows his birds!!! He worked diligently to ensure I saw a hornbill on Peninsular Malaysia - a huge desire of mine. Birders - if you are lucky enough to be able to schedule with Weng Chun on the Peninsula - do it. He is knowledgeable, professional, committed to your quests, and fun. We are ready to return! Thank you, Weng Chun!"

BERNARD & PAULINE
(FRANCE)
"We choose Weng Chun as a guide because we knew him from our previous visit. He worked relentlessly from early morning (before dawn!) until late at night, making sure that not a single minute was wasted. His talents to detect bird calls (even while driving!) and his knowledge of the places where he took us were impressive. He was also very helpful for the identification of mammals (monkeys, squirrels, palm civets, otters…) and reptiles. He provided Pauline with excellent photographic opportunities. As every "twitcher", I appreciated very much this dedication to make sure that my bird list would be as good as possible in the end. If you are an avid birdwatcher, I highly recommend relying on Weng Chun as a guide to optimize your chances to find the greatest possible number of species during your trip."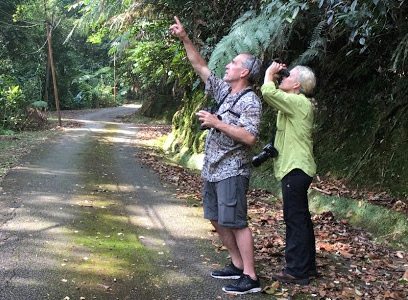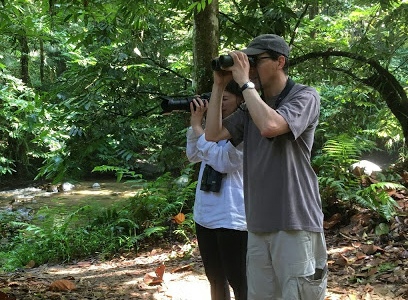 JIMMY & CLAIR
(TAIWAN)
"This is the first time for my wife and I to visit Peninsular Malaysia, and we want a professional guide to strengthen the success of this trip, so we contacted Weng Chun for the arrangement. He answered our questions quickly, also tried to understand the way we used to birding and take photos, also given a detail plan for us, we had a very good first impression and decided to have this tip with him. He also paid lot of attention to our food and accommodation situation and make sure we're fine and comfortable for all the logistic arrangement, very considerate. Weng Chun has expertise and rich knowledge as a birding guide, and also excellent eyesignt and hearing that always can find hidden birds or calling, which helped us to find a lot new species that we were not aware, so impressive! In a word, we quite enjoyed this 7-days fruitful trip with Weng Chun, couldn't be better. If you want a professional birding tour guide in Peninsular Malaysia, Weng Chun is highly recommended!"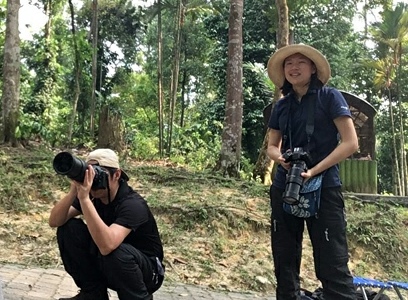 Home
Blog (Trip Reports)
Sigma 500mm f4.5
Phonescoping
Contact Me

illustration by malaysianbirder